A Charming Home furnished by Maine Cottage in St. Michaels
YouTube responded to TubePress with an HTTP 410 - No longer available
Have you ever wanted to move into a coastal dream home filled with Maine Cottage furniture? Now's your chance!
St. Michaels is a charming waterside town located in a long, narrow neck of land along the Miles River. It sits across the Chesapeake Bay from Annapolis. Shopping on Talbot street and dining at gourmet restaurants are favorite past times of the DC crowd that retreats to St, Michael's to get away from the hustle and bustle of city life. The town operates at a slow pace. Bicycles and boats are the preferred methods of transportation. In 2007 the town was named #8 of the Top Ten Romantic Escapes in the USA by Coastal Living Magazine.
The picture perfect coastal escape could be yours because this spacious colonial retreat that is for sale! The coastal property is just a short walk from town and is situated on a large waterfront lot on St. Michael's Harbor. This waterfront home is particularly unique not because of it's cottage charm, but because it is brimming with Maine Cottage furniture and color. Maine Cottage, Interior Design Director, Sarah Wright, worked with the owners to create colorful and comfortable living spaces that rival any idea home and make this retreat move-in ready. So pack your bags!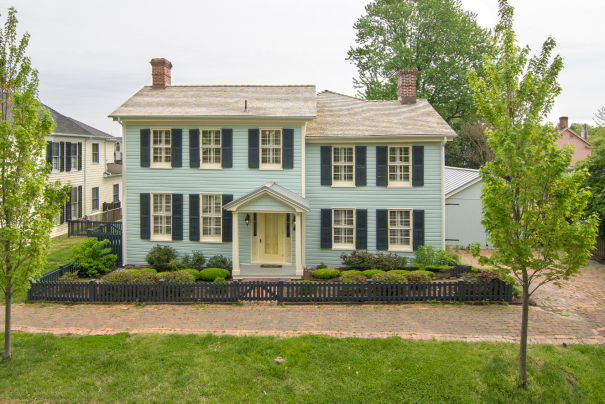 ▴ Front of Home.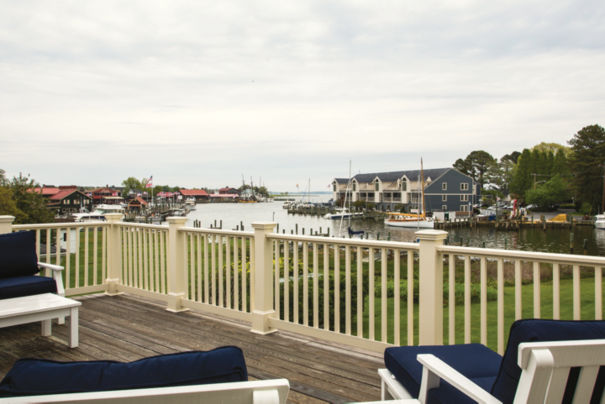 ▴ View from Deck.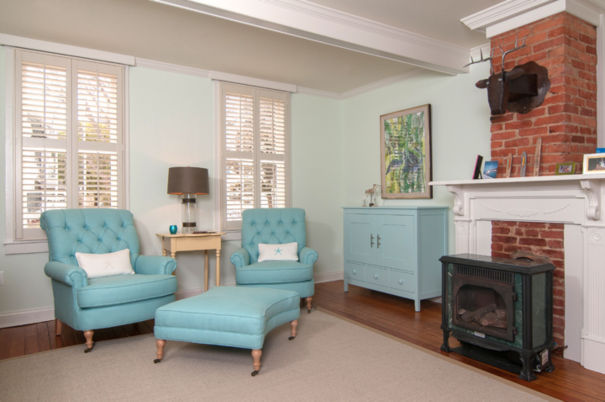 ▴ View from Deck.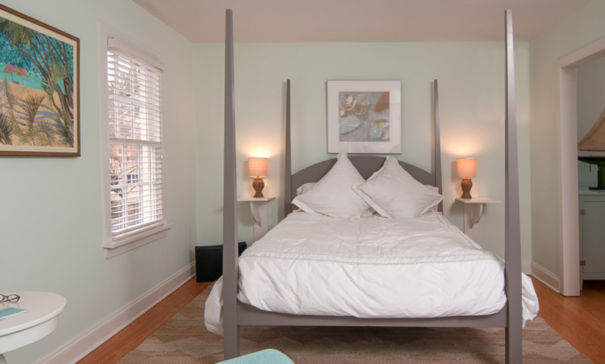 ▴ Master Bedroom.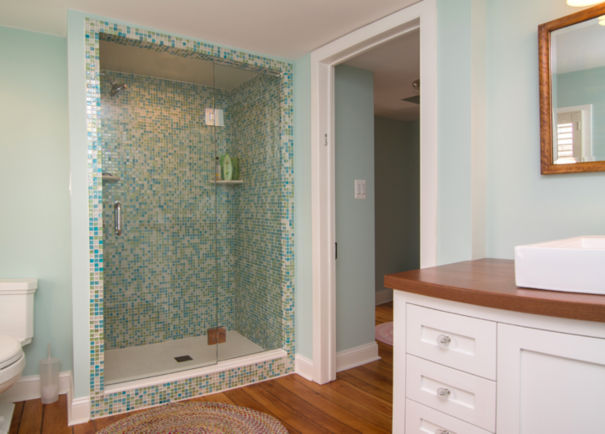 ▴ Master Bath.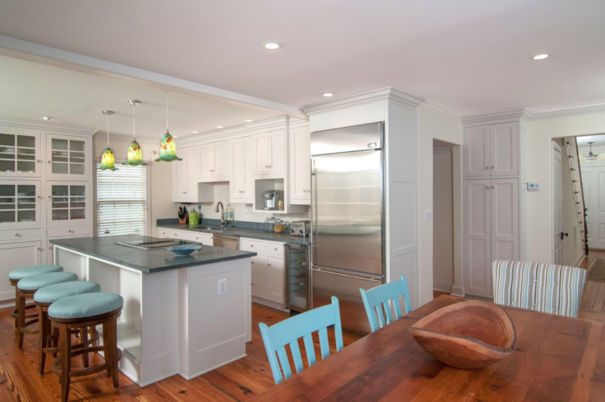 ▴ Kitchen.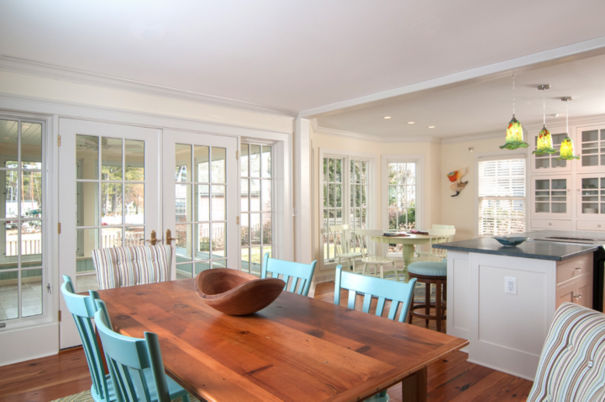 ▴ Kitchen.
WANT TO KNOW MORE?:
The historic and colonial house located at 415 Water Street was recently renovated. 2780 sq. ft. of living space includes four bedrooms, three and a half bathrooms, a main level home office and 2 family rooms. The large three season porch spanning the rear of the house and overlooking the St. Michaels Harbor just might be the pièce de résistance.
If you're ready to move in, the listing price is $1.5 million and is presented by Martha Janney of Coldwell Banker Residential Brokerage at Church Circle, Annapolis, 410-263-8686.
Maine Cottage is very proud and happy to have worked with the owners of this idyllic St. Michaels property.
Photos and Video by www.RealPatience.com
If you enjoyed this article, please consider sharing it!