In an effort to support shopping local, Maine Cottage joined six other area businesses to create an evening event out of shopping, tasting and socializing. Invitations for the September 18th event encouraged customers to "grab their best girlfriends" and make a night out of it. The music was upbeat and the atmosphere was energetic.
Lauren Russell, Chief Creative Officer for Maine Cottage describes the event. "Annapolis is a wonderful place to stroll around and discover quaint shops and great dining. It is always fresh and exciting for the out-of-town guests, but we wanted to do something special just for the locals. We invited some of our favorite neighboring businesses to help us create a unique shopping event that combined a sampling of the best of Annapolis fashion, furnishings, cocktails, and food."
Aside from the appealing offerings of the seven companies involved, there is another common thread. Each business featured was truly a grass roots company with interesting back stories about how they got started: in a garage, around a kitchen table, over drinks, or out of necessity. Every company story has an entrepreneurial spirit at the heart of it that was nurtured by the support of family and friends. The Event celebrates and emphasizes the importance of that local support.
▴ Shown left to right: Lucy Mackinon, PR Director for Maine Cottage, Jennifer Donohoe, Co-Owner of Mills Fine Wine and Spirits, Wendy Pierce Rabin, Owner and Stylist at Wrabyn Boutique, Melissa Mayer, Marketing Coordinator at Hobo, Koren Ray, co-founder and chief designer of Hobo, Lauren Russell, Chief Creative Officer at Maine Cottage, Rebecca Myers, Owner and Designer at Rebecca Myers Collection, Donna, Sales Associate at Seasons Olive Oil and Vinegar Taproom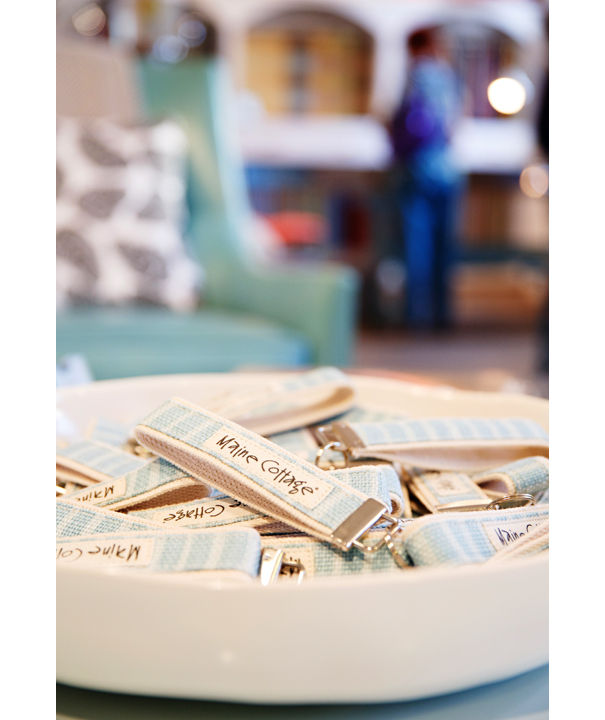 ▴ Maine Cottage key chains were available for all at the event.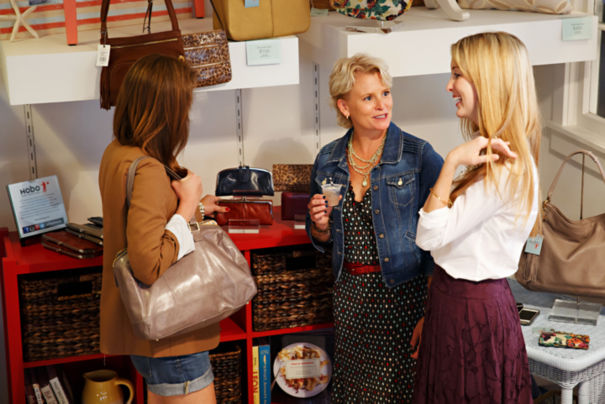 ▴ Style Within Reach Blogger, Caitlin Moran, talks about trends in handbags with Hobo co-founder, Koren Ray and Hobo Marketing Coordinator, Melissa Mayer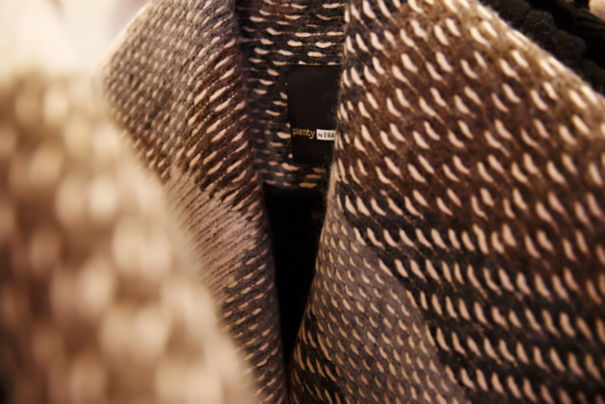 ▴ Wendy Rabin provided styling advice for versatile looks along with a "sneak peek" at upcoming trends including this wool overcoat.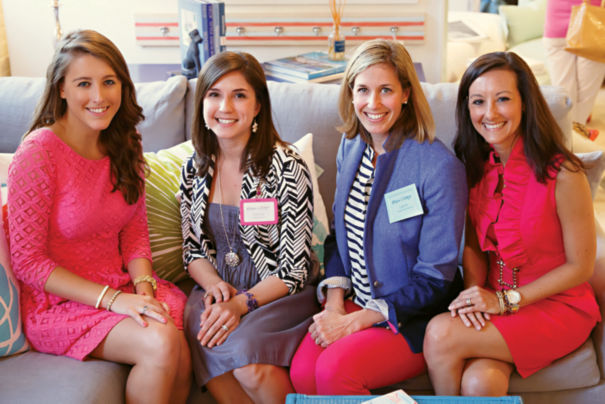 ▴ Left to right: Maine Cottage Design Associates, Cydnee Alvarez, Destiny Boyd, Store Manager, Cathy Newman and Chief Operations Officer, Sarah Wright.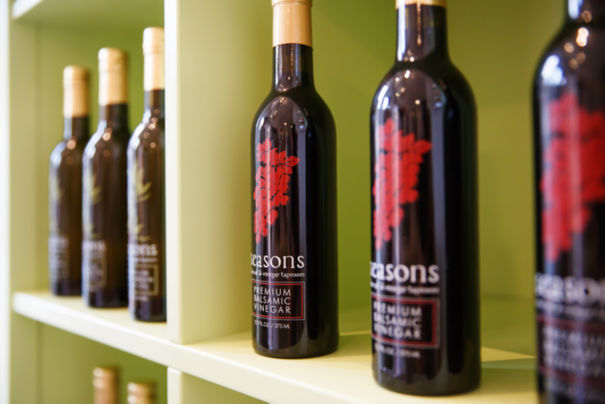 ▴ Seasons Olive Oil and Vinegar Taproom hosted tastings of several flavors of their Premium Balsamic Vinegars.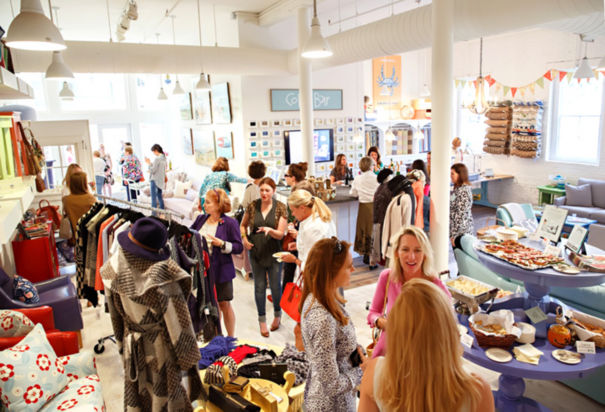 ▴ The Shopping Event in Annapolis saw groups of women from Annapolis, Bethesda, DC and Virginia.

▴ The mini desserts, including carrot cupcakes, fudge brownies and assorted cookies by Graul's Catering were a treat.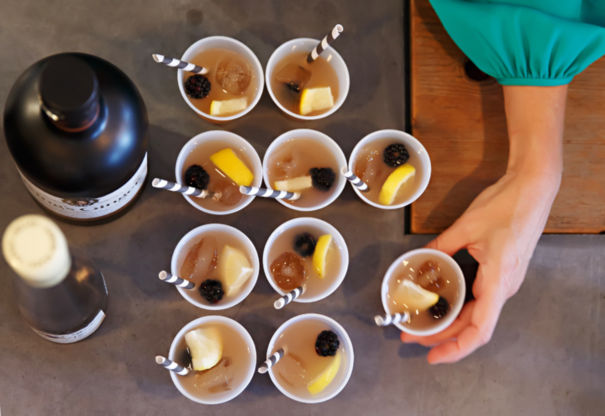 ▴ The refreshing event cocktail was the King's Ginger Autumn Cobbler: King's Ginger liqueur, Creme de Mure (Blackberry) and pear nectar served over ice with lemon and blackberry garnish.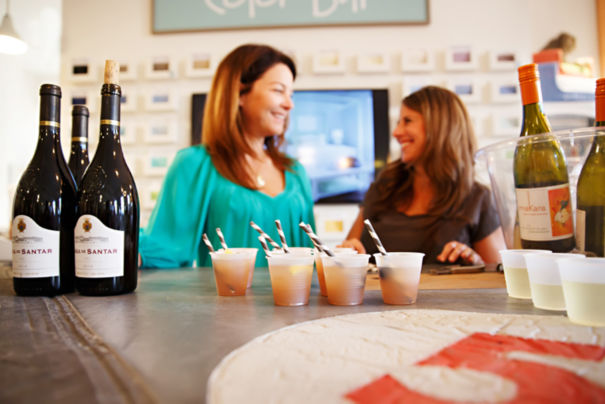 ▴
Mills Fine Wine & Spirits co-owner, Jennifer Donahoe, and Sales Associate, Kara Zang, held the wine tasting and served the Autumn Cobbler Cocktails.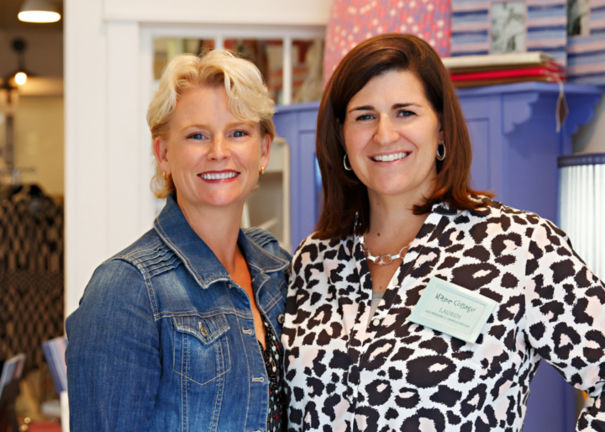 ▴ Koren Ray, co-founder and chief designer of Hobo and Lauren Russell, Chief Creative Officer at Maine Cottage.
Annapolis Shops and Guest Vendors participating in The Event included:
Sign up on our mailing list if you'd like to receive an invitation to our next in-store event!
Trip and Laura Park joined us for a beautiful Thursday evening in Annapolis last week for the Gallery Opening of Trip's Art. With front doors wide open, the bay breeze rolling through the store and acoustic music playing softly in the background by Miranda McDade the stage was set for a laid back evening with fellow creative spirits and friends. Rams Head provided their IPA and Bowl of Cherries Catering provided the artistically presented light fare. Here are some photos from the fun-filled evening: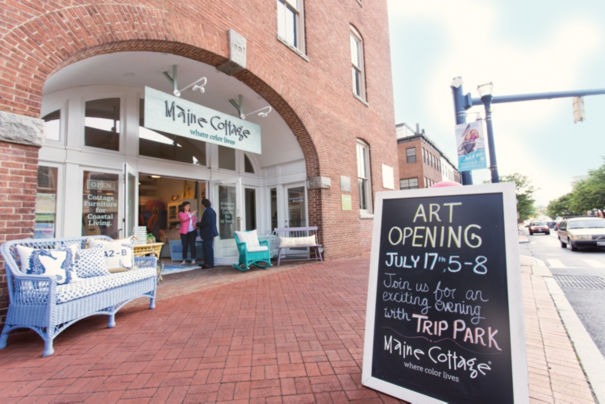 ▴ A beautiful evening set the stage at the Maine Cottage anchor store for Uptown Annapolis, MD.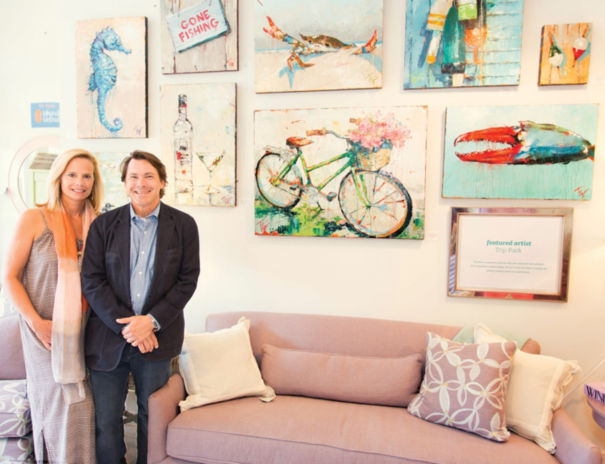 ▴ Trip and Laura Park stand in front of one of the gallery walls featuring Trip's paintings.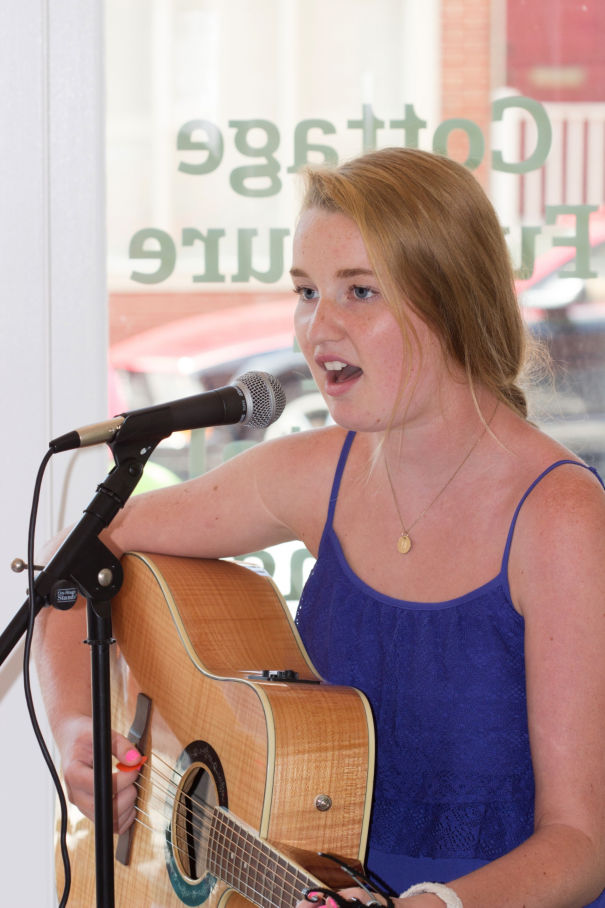 ▴ 16-year old Miranda McDade Lassiter entertained the crowd with her sultry voice and melodic guitar skills.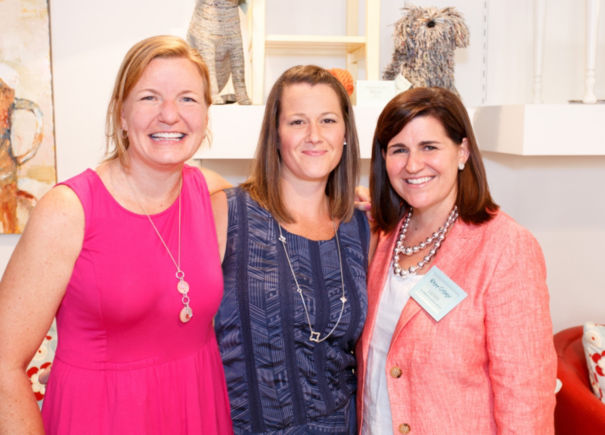 ▴ A creative trio: Darby Lassiter, Art Director at Today Media; Amber Shriver, Digital Director at Maine Cottage; Lauren Russell, Chief Creative Officer at Maine Cottage.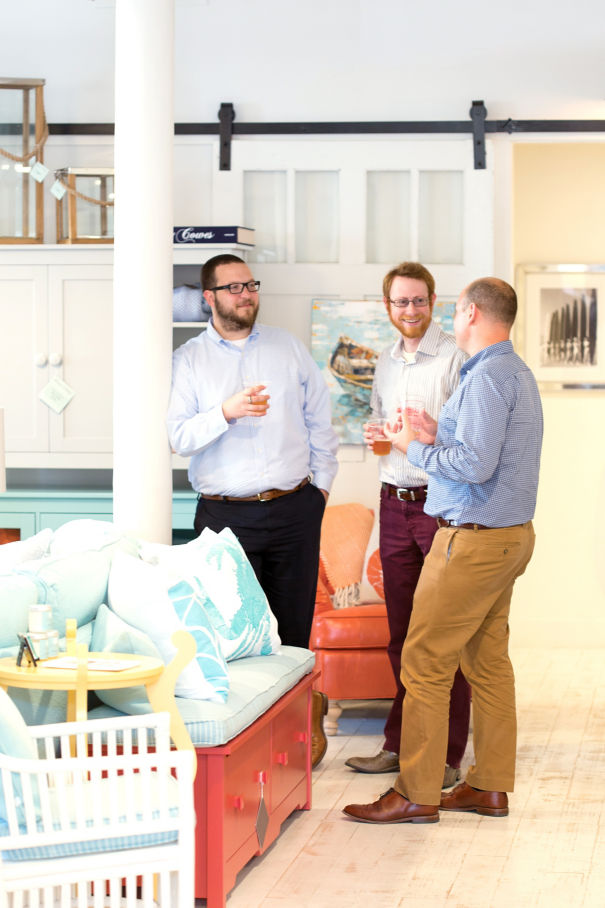 ▴ Architectural trifecta of Project Designers from Hammond Wilson Architects: Andrei Konsen, Marshall Harris and Andrew Fishback, Assoc. AIA, LEED AP.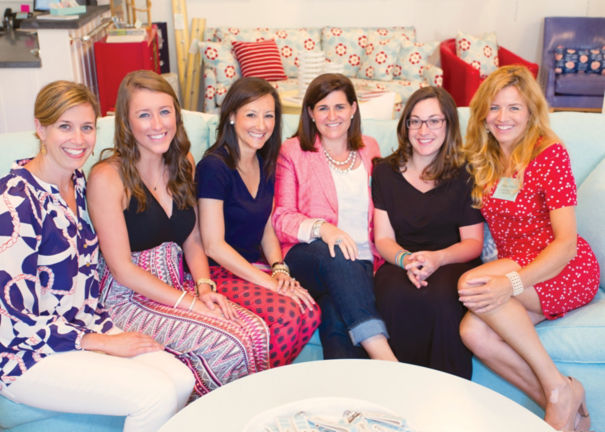 ▴ A portion of the Maine Cottage team: Cathy Newman, Store Manager: Cydnee Alvarez, Design Associate; Sarah Wright, Chief Operations Officer; Lauren Russell, Chief Creative Officer; Stephanie Esposito, Customer Service Manager; Lucy Mackinnon, Brand Ambassador.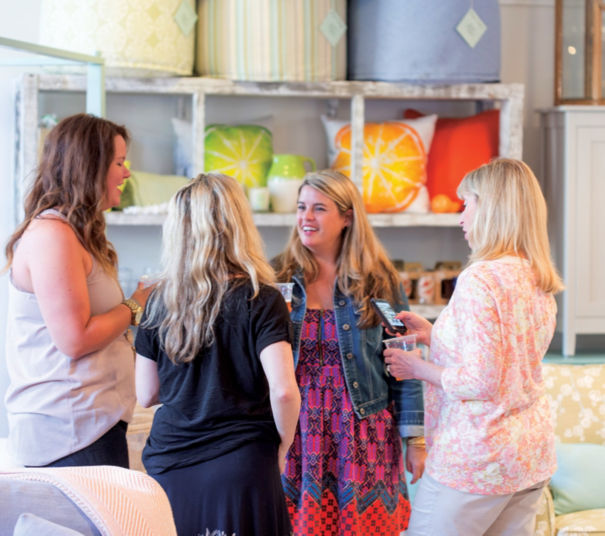 ▴ Rams Head IPA was enjoyed by all. Attending the event from Ram's Head Group was Royal Bundy, Director of Marketing Rams Head Restaurants; Laura Price, Director of Marketing Rams Head On Stage; Erin McNaboe, Vice President Rams Head Group; Kris Stevens, Senior Booking Buyer Rams Head Promotions.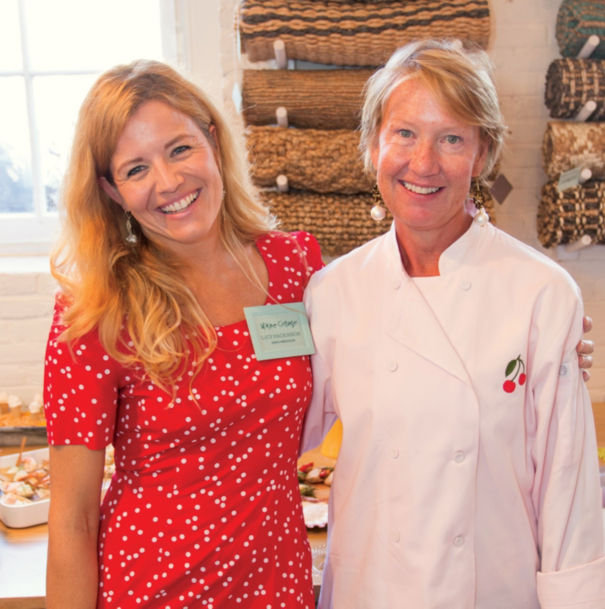 ▴ Lucy Mackinnon, Brand Ambassador at Maine Cottage with Barb Duvall owner at Bowl of Cherries Catering.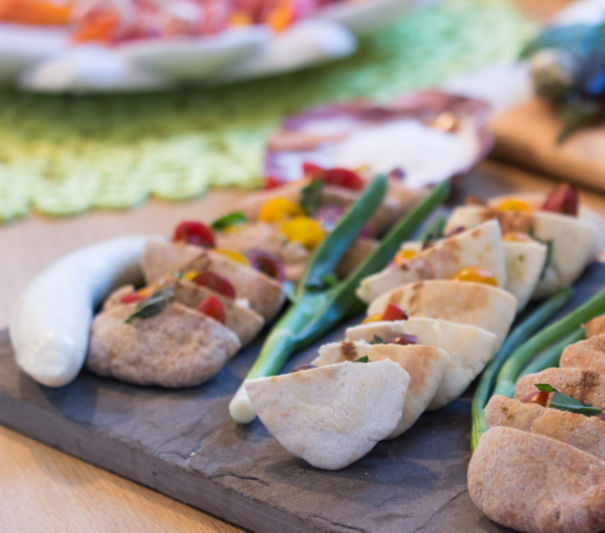 ▴ Bowl of Cherries Catering outdid themselves with these mini caprese sandwiches in pita bread.

▴ Lemon meringue in mini ice cream cones were a hit.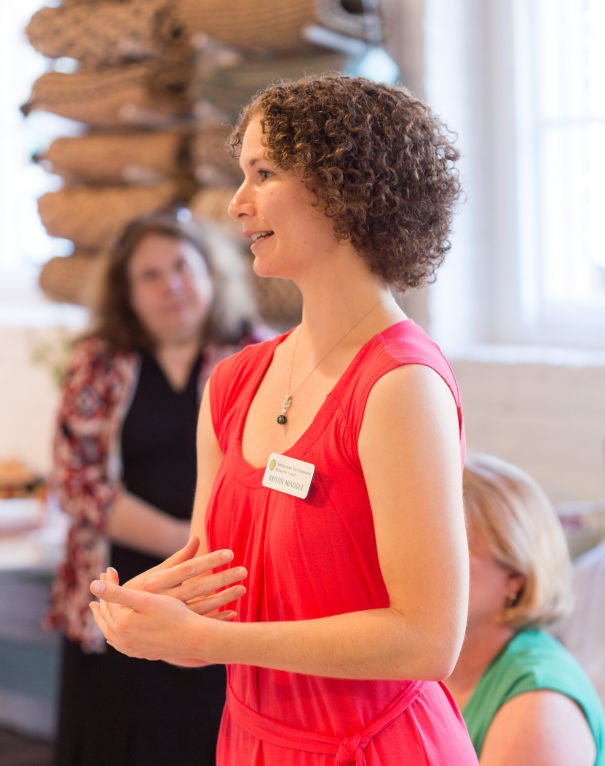 ▴ Kristen Minogue, Science Writer/Media Relations Coordinator for the Smithsonian Environmental Research Center, spoke about the research that would be supported by a portion of the evenings proceeds.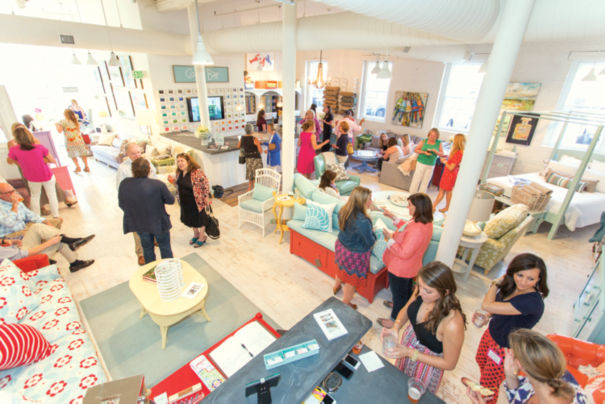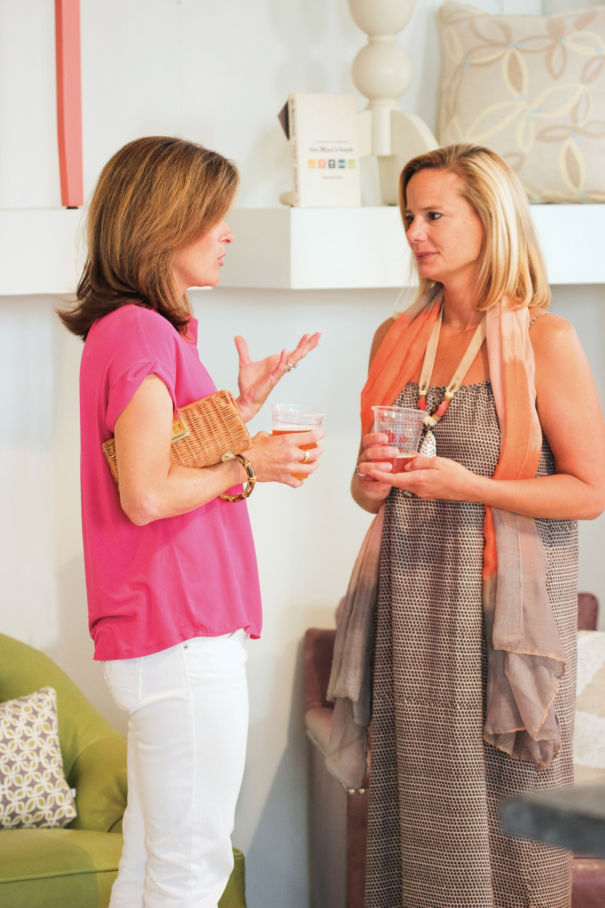 ▴ Old friends Janet Bass Thomasson, owner at Smith and Thomasson Interiors and Laura Park catch up.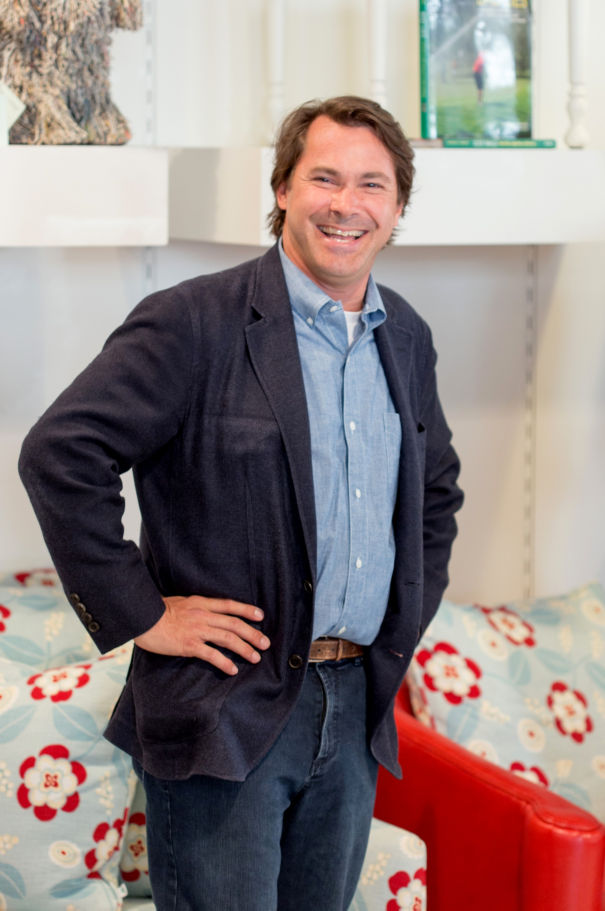 ▴ Trip shared the story about what was behind his starting to paint in earnest…good old fashioned competition with his wife!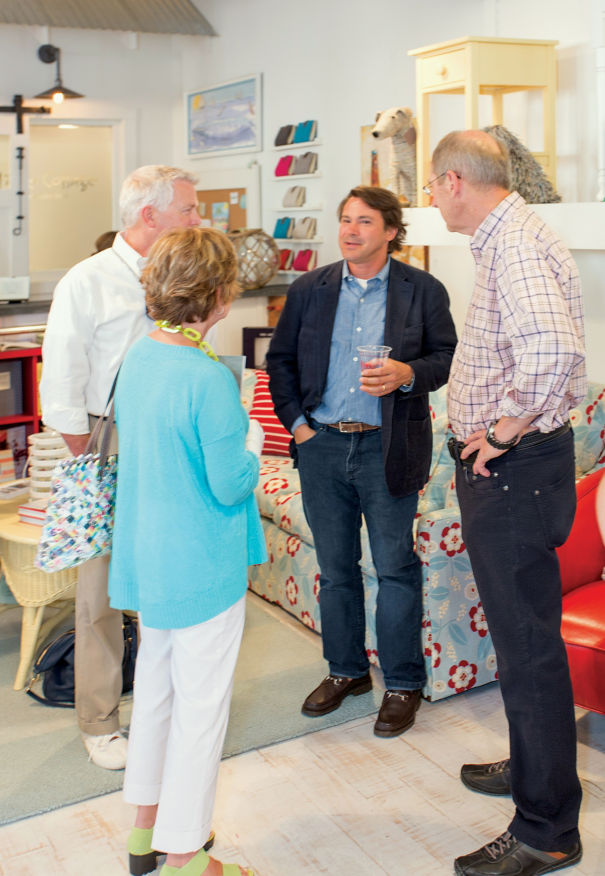 ▴ Trip Park amused guests with stories about his advertising days in New York and Chicago.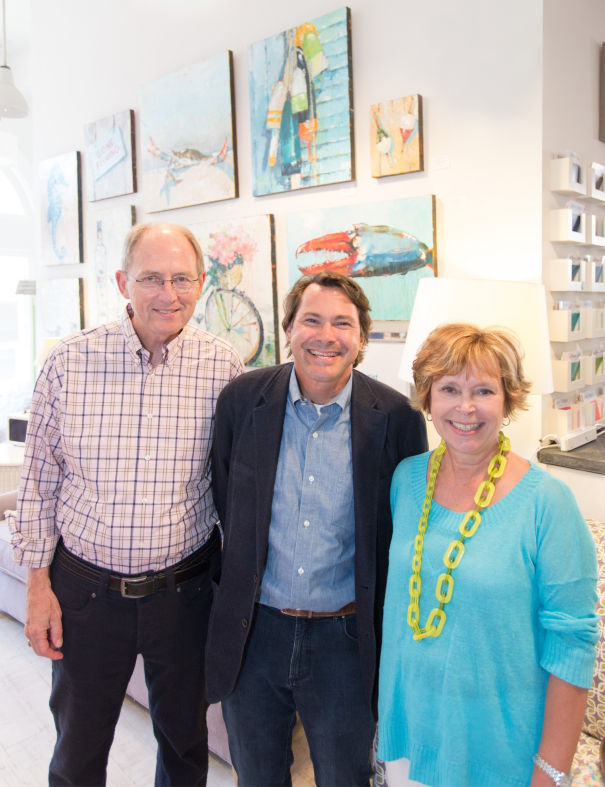 ▴ Trip Park sold the piece and "Wild Buoys" to Ron and Vicki Duncan.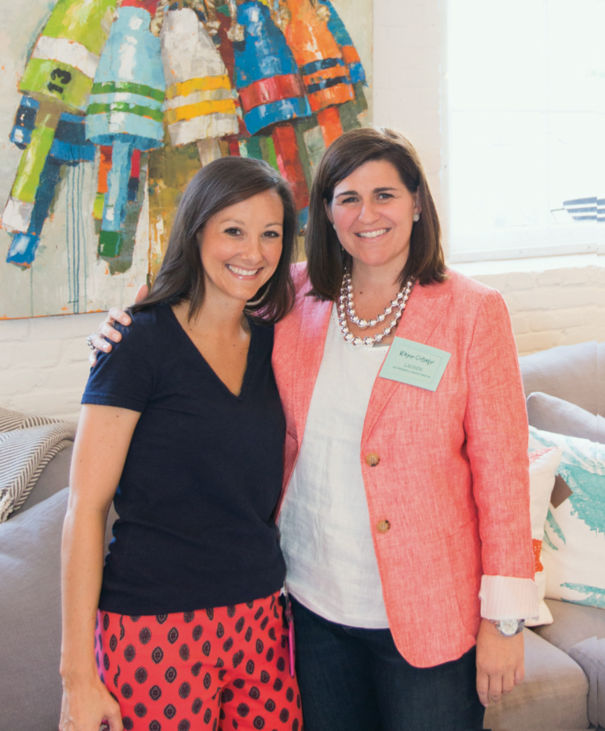 ▴ Sarah Wright, Chief Operations Officer and Lauren Russell, Chief Creative Officer in front of Trip's painting "Buoys Will Be Buoys".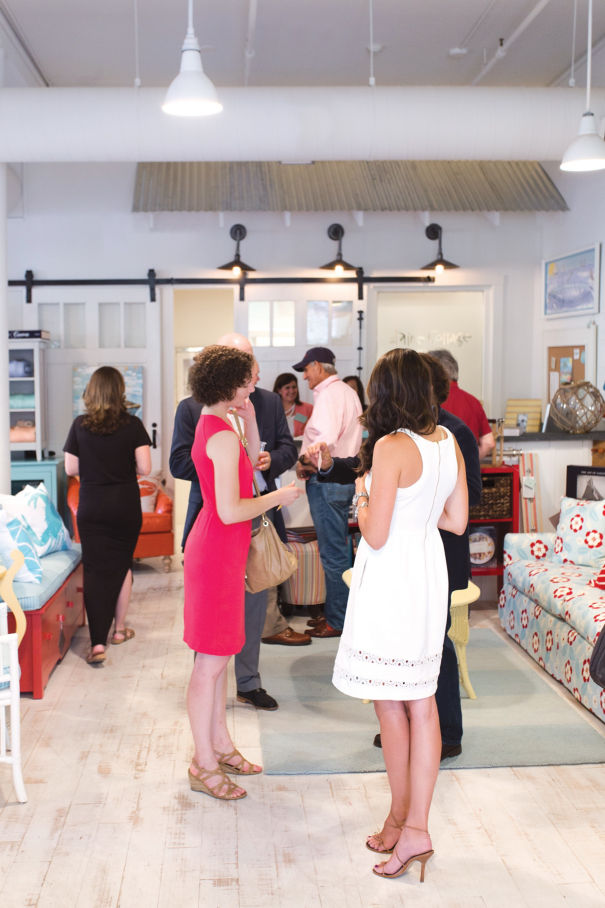 We are all abuzz here at Maine Cottage®. Our flagship store will be moving to Annapolis, Maryland this fall! The new location at 209 West Street, also known as the Annapolis Livery, is a large historic brick building loaded with character. In the early 1900′s, 209 West was the location of the town stable where locals could board or rent horses, teams and wagons. Exposed brick, vaulted ceilings and over-sized windows are just a few of the architectural details that define the wide open space for the new furniture store in Annapolis.
Nearly 2,000 square feet of space on the first floor will host the Maine Cottage® retail store. There will be a color bar with a large interactive screen where customers can work with a Maine Cottage® Interior Design Associate on choosing their color and fabric selections. You can expect to see more vibrant colors, fun fabrics and uplifting furniture along with hand-picked home accessories from American potters, photographers and rug makers in the new location. There are also plans to feature local Maryland artists and to host events for local Annapolis and Washington, DC design professionals. The new retail destination store will feature signature Maine Cottage® colors and the coastal look the brand has become known for as the design foundation for the space. Merchandising will also draw inspiration from the local nautical market and add elements to the store that have a distinctly "Annapolitan" spirit.
Above the furniture store, the second floor will house the offices for our design and product development team. Warehouse, distribution and administrative offices will be located 10 miles away at 451 Defense Highway, also in Annapolis.
We're excited to have the talented team at Hammond-Wilson Architects as new neighbors. They are also working closely with us to design and outfit the space with charming New England-style store fixtures. Together, we will create a space filled with cottage charm that transports visitors to their favorite coastal retreat. Stay tuned for updates.
Exterior rendering courtesy of Hammond-Wilson Architects.
Scheduled opening is November 2012.