Currently viewing the category: "Uncategorized"
In an effort to support shopping local, Maine Cottage joined six other area businesses to create an evening event out of shopping, tasting and socializing. Invitations for the September 18th event encouraged customers to "grab their best girlfriends" and make a night out of it. The music was upbeat and the atmosphere was energetic.
Lauren Russell, Chief Creative Officer for Maine Cottage describes the event. "Annapolis is a wonderful place to stroll around and discover quaint shops and great dining. It is always fresh and exciting for the out-of-town guests, but we wanted to do something special just for the locals. We invited some of our favorite neighboring businesses to help us create a unique shopping event that combined a sampling of the best of Annapolis fashion, furnishings, cocktails, and food."
Aside from the appealing offerings of the seven companies involved, there is another common thread. Each business featured was truly a grass roots company with interesting back stories about how they got started: in a garage, around a kitchen table, over drinks, or out of necessity. Every company story has an entrepreneurial spirit at the heart of it that was nurtured by the support of family and friends. The Event celebrates and emphasizes the importance of that local support.
▴ Shown left to right: Lucy Mackinon, PR Director for Maine Cottage, Jennifer Donohoe, Co-Owner of Mills Fine Wine and Spirits, Wendy Pierce Rabin, Owner and Stylist at Wrabyn Boutique, Melissa Mayer, Marketing Coordinator at Hobo, Koren Ray, co-founder and chief designer of Hobo, Lauren Russell, Chief Creative Officer at Maine Cottage, Rebecca Myers, Owner and Designer at Rebecca Myers Collection, Donna, Sales Associate at Seasons Olive Oil and Vinegar Taproom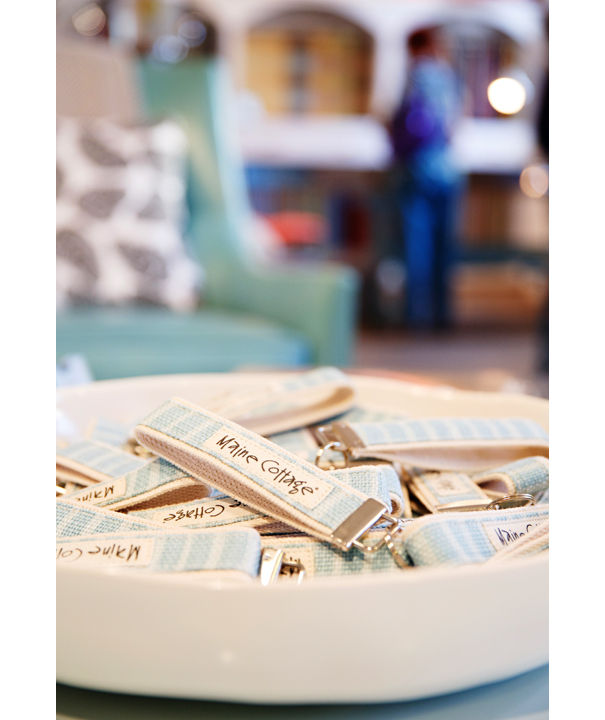 ▴ Maine Cottage key chains were available for all at the event.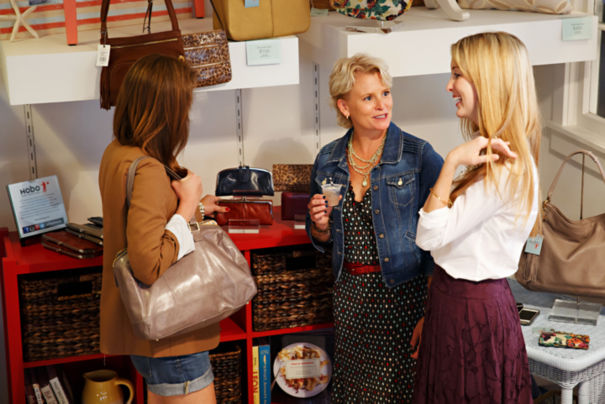 ▴ Style Within Reach Blogger, Caitlin Moran, talks about trends in handbags with Hobo co-founder, Koren Ray and Hobo Marketing Coordinator, Melissa Mayer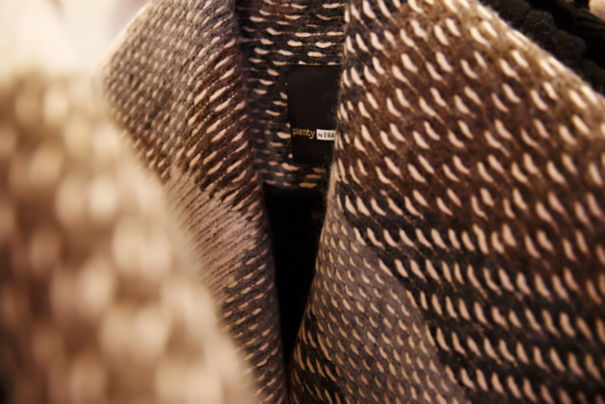 ▴ Wendy Rabin provided styling advice for versatile looks along with a "sneak peek" at upcoming trends including this wool overcoat.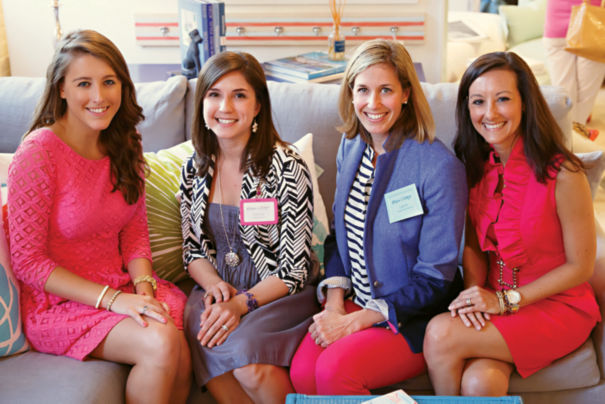 ▴ Left to right: Maine Cottage Design Associates, Cydnee Alvarez, Destiny Boyd, Store Manager, Cathy Newman and Chief Operations Officer, Sarah Wright.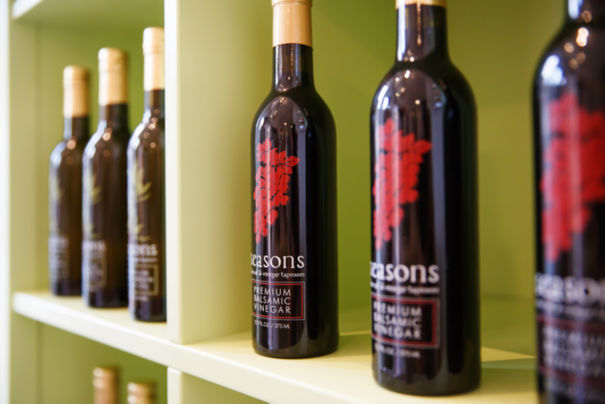 ▴ Seasons Olive Oil and Vinegar Taproom hosted tastings of several flavors of their Premium Balsamic Vinegars.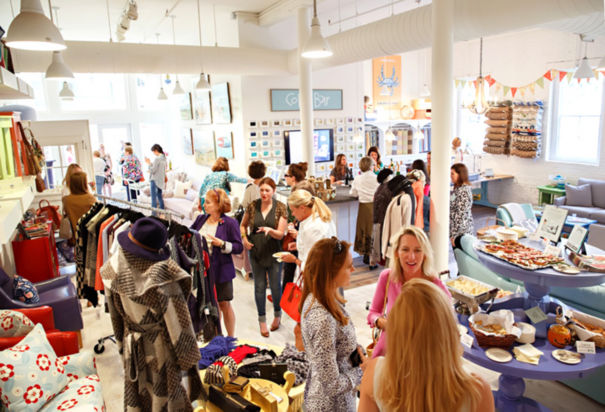 ▴ The Shopping Event in Annapolis saw groups of women from Annapolis, Bethesda, DC and Virginia.

▴ The mini desserts, including carrot cupcakes, fudge brownies and assorted cookies by Graul's Catering were a treat.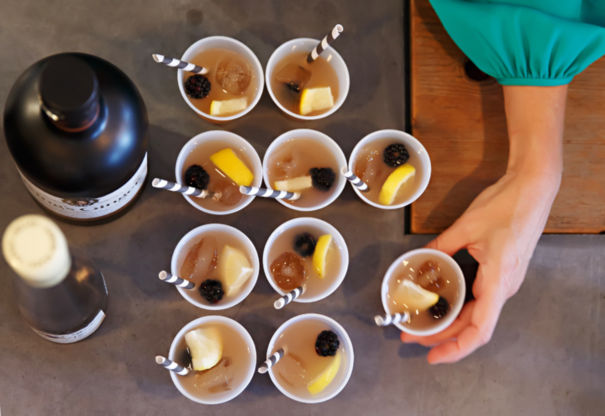 ▴ The refreshing event cocktail was the King's Ginger Autumn Cobbler: King's Ginger liqueur, Creme de Mure (Blackberry) and pear nectar served over ice with lemon and blackberry garnish.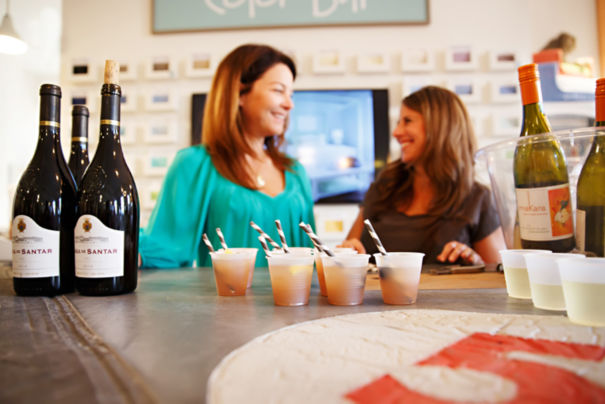 ▴
Mills Fine Wine & Spirits co-owner, Jennifer Donahoe, and Sales Associate, Kara Zang, held the wine tasting and served the Autumn Cobbler Cocktails.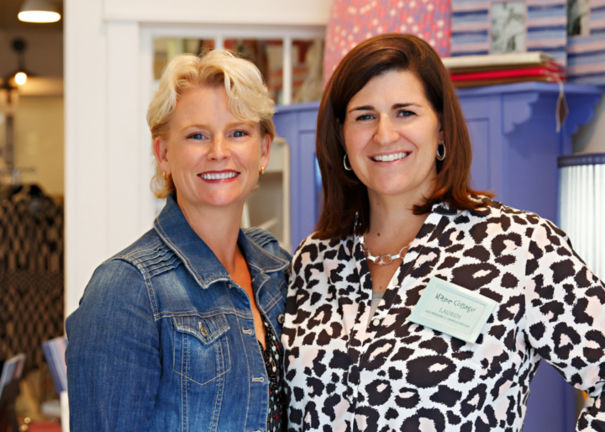 ▴ Koren Ray, co-founder and chief designer of Hobo and Lauren Russell, Chief Creative Officer at Maine Cottage.
Annapolis Shops and Guest Vendors participating in The Event included:
Sign up on our mailing list if you'd like to receive an invitation to our next in-store event!